Michael John Florio
President & CEO
Michael has nearly 25 years of experience in the pump industry focusing on the domestic and international markets. Focused on team work and technology with an emphasis on customer service. Michael's focus is to build the brand of Ameriflo and make it a dominant centrifugal manufacturer.
Ameriflo
Shane Wright
Vice President - Sales & Marketing
Shane has 20 years of Sales & Marketing experience with a focus on technical sales & service. He has an engineering background that allows him to conduct technical training classes and help clients troubleshoot issues when they arise. Shane's focus is on developing a global distribution network for Ameriflo in the Commercial, Industrial and Municipal markets.
Ameriflo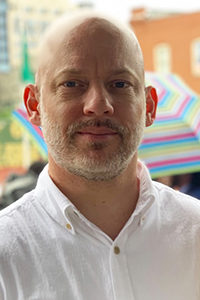 Brad Clay
Applications Engineer
Brad has 15 years of technical inside sales experience. He is responsible for supporting Ameriflo distributors and representatives globally. His concentrated focus is on sales quotation support, vendor relations and technical submittal generation.
Ameriflo