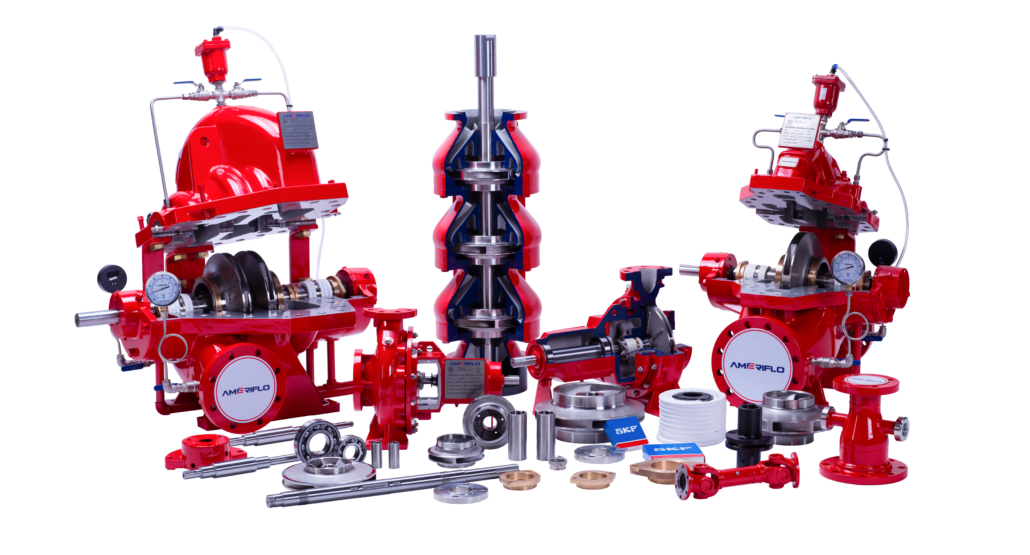 AFTERMARKET – FIRE PROTECTION
Pump, Systems & Diesel Engines
FEATURES & BENEFITS
The key to having a piece of equipment operate as intended relies significantly on how it is serviced in the field.  Ameriflo has full aftermarket support for all pumps & engines in the available product line-up.  Repair, overhaul, complete rotating assemblies and annual service kits are available for every piece of equipment manufactured by Ameriflo.
Ameriflo offers complete Installation, Operation and Maintenance manuals that are available on this platform.  These IOM's offer all information that is needed to properly install, operate and maintain all Ameriflo products.  A variety of service kits are available based on the type of pump and/or engine supplied by Ameriflo.
Ameriflo also offers several type of service schools that offer in depth detail covering operations and maintenance for all product manufacturer by Ameriflo.
When service or parts are needed for an Ameriflo product, provide the serial number to your Ameriflo sales contact and guidance will be given on what next steps are needed.